Incredible news!! "SIGNing The Song" is flying to Florida! I'll be performing the show in front of close to 1500 teachers as part of Harry & Rosemary Wong's presentation. But the really fantastic thing is that the Wong's have actually flown out my 8th grade choir teacher, Ms. Norma Freeman and I'll get to perform this show for her! It'll be the first time in 25 years I not only get to see her, but more importantly thank her for the way that she changed my life.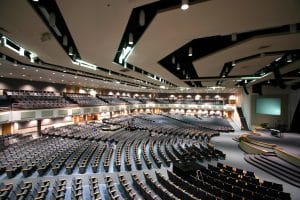 Want to see this once in a lifetime show? Join us on August 7th 2015 at 8am at Victory Church in Lakeland, Florida. A truly spectacular venue!
Can't join us in person in Lakeland? Don't worry. What's exceptional about this performance is that it will be filmed and released on DVD soon! Check website regularly for updates!
For more information about SIGNING THE SONG visit http://www.signingthesong.com.